The ring-pressure stainless steel water pipe is a new type of pipeline that is hygienic, environmentally friendly, safe, reliable and cost-effective. In 2018, the ring-type stainless steel water pipe exchange meeting will be held in Chengdu Grand Hyatt Hotel! I listened to the sharing of experts to the Shield! Have a deeper understanding of the non-steel ring pressure pipe fittings, with convenient connection, uniform tools, safe and reliable, the pressure can reach 2.5MPa, low cost and so on! And with the double card pressure 1 system through one to achieve ring pressure and card pressure interoperability!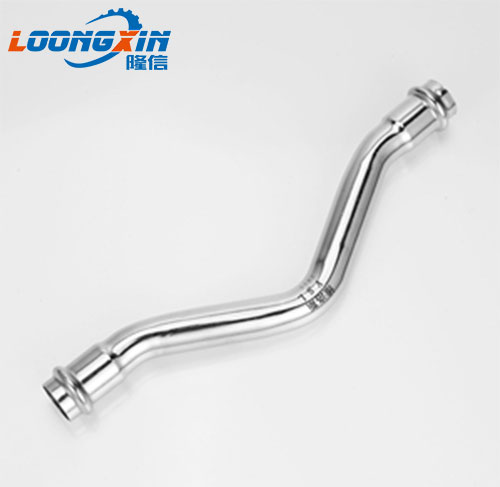 The ring-type stainless steel water pipe is easy to install, no need to wire or roll the pipe, and it is not necessary to apply welding on the construction site. As long as the tools equipped by our company are used, the ring pressure connection can be easily completed. Not only saves time and effort, but also has a high installation success rate. The tube is compact and small in size, and the entire piping system is simple, clear and smooth. Due to the small radial dimension of the pipe, it is more convenient to make the pipe grooved. This type of stainless steel water pipe has 16 national patents, and its technical level is domestically leading and internationally advanced. It has been identified as a scientific and technological achievement promotion project by the Ministry of Construction for two consecutive years, and the national key projects such as Beijing Olympic Village, Shanghai World Expo, Guangzhou Asian Games Village, and CCTV New Site. The products are selected as drinking water pipes, and internationally renowned five-star hotels such as Intercontinental, St. Regis, Marriott, Radisson, Sheraton, Howard Johnson, etc. also use them as drinking water pipes.
Users who cut the ring-shaped stainless steel water pipe can learn about the intelligent feeding series automatic cutting machine of Longxin Machinery. This is a pipe cutting machine specially designed for users of batch cutting pipe. It has the following characteristics:
1. Batch cutting small tube thin wall tube
2. Automatic continuous feeding
3. Automatically identify the material tail and cut off
4. Automatic mechanical positioning, length accuracy up to ±0.05
5. Use tungsten steel saw to high output, no deformation, no burr
6.0.5 thick φ19 round tube 200 long can reach 8000 every 10 hours
7. Automatic counting and shutdown to remind the replacement of the saw blade
8. One person can operate 5-10 machines at the same time to ensure mass production.