Congratulations to Longxin Machinery for winning the "Certificate of Contract and Credit" issued by the "Credit Foshan, Brand Stainless" forum.
2018 "Credit Foshan, Brand Stainless" Forum and "Contract-abiding, Credit-Reliable" Enterprise Commendation Conference was held on August 15, 2018 at the Dongping Hall of Hilton Foshan Chancheng. Longxin Machinery won the "Contract-abiding and Credit-worthy" Corporate honor.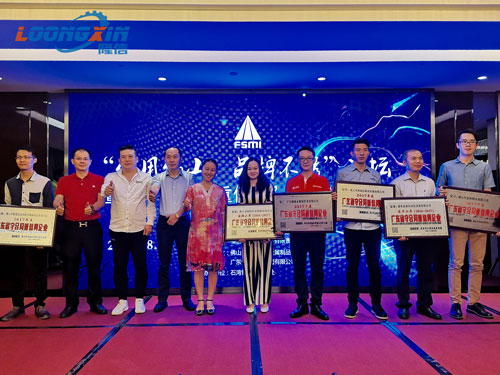 Honorary President Unit of Foshan Metal Materials Industry Association--Foshan Zunxianxing Stainless Steel Co., Ltd. and Director Unit--Fujian Sanyo Jieli Trading Co., Ltd. under Quanzhou Huijiu Metal Materials Co., Ltd. offered sponsorship and vice-president The long unit--Foshan Dongzheng Hongjun Metal Products Co., Ltd. and the governing unit--Guangdong Hengcai Trading Group Co., Ltd. provided support, and the Shiwan Town Sub-district Office in Chancheng District provided cooperation.
This is already the third consecutive year that Longxin Machinery has won this honor. On the road of development and growth, Longxin Machinery has always paid attention to the cultural construction at all levels of the enterprise. In the aspect of technology research and development, it has launched a variety of intelligent CNC automatic cutting tubes. The machine serves a wide range of users; Longxin Machinery's online cutting machine has been serving various welded pipe manufacturers many years ago and has won unanimous favorable comments from the users. It has been directly certified as a "contract-abiding and heavy-credit" enterprise for many times; It is the direct affirmation of the users that Longxin Machinery has always paid attention to the service. In the future business process, Longxin Machinery Association has been adhering to the concept of "making the pipe cutting easier" and better serving the users.